New business hour open everyday

Limited Restaurant Service

Days of operation: Every day

Dining room hours: 17:30 ~ 20:30 (last seating at 20:30)

Take out hours: 17:00 ~ 20:00 (last order taken at 19:30)

Special menu (please see PDF)

Bar counter seating is not available.

… until further notice

Information to customers

Our customers' and employees' safety is of utmost importance to us. In order to secure safe and healthy dining environment for
everyone, we will be implementing service guideline based on City & County of Honolulu's orders. We would like to ask for your
understanding and cooperation these inconveniences may case.
- Valet parking is available for our guests' convenience. However; if you prefer to park on your own, our valet personnel will be happy to escort you to available parking stall;

- All guests will be required to wear face mask or other face coverings.
We will provide a mask if a guest does not have it on their possession.

- We are encouraging guests to use sanitizer which is available at the restaurant entrance.

- We are practicing social distancing. Please be reminded to space yourself 6 feet from other parties.

- We may deny entry to customers with high fever or who may not be feeling well. Please allow us to take your temperature using noncontact thermometer at the entrance to the restaurant.
(We may respectfully refuse entrance to guests with temperature above 100.0 degrees Fahrenheit.)

- Restaurant staffs will be wearing face mask to serve our guests;

- We will be wiping common areas and furniture/fixtures frequently with disinfectant;

- Maximum seating per table will be 10 persons.
We ask for your kind understanding and cooperation.
Please contact Michel's for any questions.

Michel's at the Colony Surf

Please contact Michel's for reservations of 11 or more guests.
The dining experience that
captivates the hearts of visitors from all over the world
With personalized service and hospitality,we best exemplify the spirit of Aloha.
Come join us for a romantic dinner on the shores of Kaimana Beach.
NEWS
As of August first, we will be open every day!!

New business hour open everyday

Limited Restaurant Service

Days of operation: Every day

Dining room hours: 17:30 - 20:30 (last seating at 20:30)

Take out hours: 17:00 - 20:00 (last order taken at 19:30)

Special menu (please see PDF)

Bar counter seating is not available.

… until further notice

Please contact Michel's for reservations of 11 or more guests.

Michel's First Sunday Brunch

Michel's First Sunday Brunch

Michel's First Sunday Brunch

An elegant time spent viewing crystal blue sea with Champagne cocktail on one hand.

Brunch at Michel's is just few steps away from the bustle from Waikiki. An once a month blissful moment spent the special one.

Date:2020

August 2nd

September 6th

October 4th

November 1st

December 6th

Reservation: 10:00am – 1:30 (last seating)

Michel's Sunday Brunch $60

Tax & Gratuity not included

Special Beverage Menu

Special Mimosa cocktail (5 kinds) $10

Bloody Mary will be table side $12

Tax & Gratuity not included
ABOUT
Michel's at the Colony Surf has been the definition of fine dining in Honolulu since 1962. Our beachfront location on the most intimate strip of pristine sand in Waikiki has inspired romance for generations.

Legendary restaurateur and host Michel Martin, known for sharing fine French cuisine with Hawaii, opened Michel's during World War II in my hometown of Wahiawa, near Schofield Barracks. In 1962, Michel's moved to the then-new Colony Surf Hotel on the quiet end of Kalakaua Avenue near Diamond Head where it has resided ever since.

We paired Hawaiian hospitality and top-notch service with Chef Hardy's classic European menu to create an experience that continues to attract guests we now call part of our family, our ohana.

Whether they're celebrating a birthday, wedding anniversary or just stopping by for a weekday dinner, my greatest joy is in welcoming our friends back because I know the memories from that night were created with us.

Philip Shaw
General Manager, Michel's at the Colony Surf
I learned early in my career that the best dishes always began by using the best ingredients, sourced sustainably and locally. Taking inspiration from classic French and European preparations, which often emphasize the quality and flavor of seasonal produce and seafood, I have crafted a menu that is uniquely Michel's at the Colony Surf.

My seasonal six-course pre fixe dinner takes full advantage of our islands' bounty and marries it beautifully with Big Island abalone, Kauai prawns and Kunoa beef among other proteins to create the Taste of Michel's.

An important part of our identity lies in our signature tableside service. We are proudly one of the few remaining restaurants that continue to offer tableside dishes including our lobster bisque with fresh Maine lobster flamed with cognac and our essential dessert, the Hawaiian apple banana flambe finished with dark rum.

Oenophiles will appreciate our extensive wine list, which we seasonally update with the help of Hawaii's esteemed Master Sommeliers to ensure there is always something expertly paired with your meal.

I warmly invite you to see difference that sets Michel's apart when it comes to haute European cuisine prepared with island flair.

Eberhard "Hardy" Kintscher
Executive Chef, Michel's at the Colony Surf

MENU
OUR SPECIAL
LOBSTER BISQUE A LA MICHEL'S
Michel's Famous Lobster Bisque
Our signature lobster bisque is a 48-hour labor of love for each sumptuous batch.
Starting with live lobsters flown from Maine, we utilize every part of the crustacean in this laborious practice. A stock made from onaga (red snapper) bones is prepared to serve as the base of the bisque. Lobster shells are then crushed and strained to impart that unique briny burst of flavor to each bite. We then use Rice to bind the stock to the lobster resulting in an exquisite velvety texture. The lobster bisque is then carted out and finished tableside with a dazzling flambe of lobster meat in cognac. Exquisite!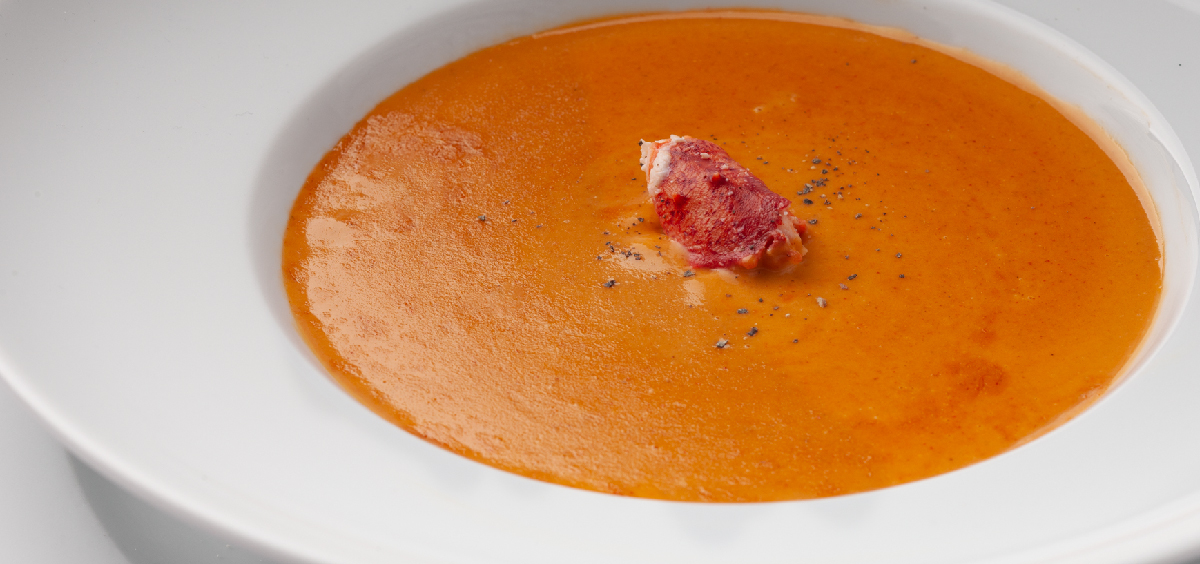 TASTING MENU
MENU: $130 WINE PAIRING: $40 PRIMIUM WINE PAIRING: $80

DRINK MENU
Wine at Michel's
Michel's regularly consults with Hawaii's three Master Sommeliers to curate an impressive array of labels and varietals spanning the best wine-making regions worldwide. From highly allocated Bordeaux and Burgundy to easy drinking roses, we have more than 200 assorts of wine and our extensive collection is perfect for any occasion.
Our wines are expertly paired with our signature dishes and chef's specialty menus. Whether you prefer old world or new world, our knowledgeable staff will be able to recommend the perfect wine to match your palate or offer you something completely unexpected. We continually enhance our selections based on seasonality.
Our full bar also features rare Japanese whiskies as well as a complete cocktail offering. Bar manager, Cristian Carvallo has masterfully crafted an impressive rotating cocktail menu that includes our signature tableside presentations.
HANDCRAFTED COCKTAILS
The Green Flash ・ 14

RumHaven Coconut Rum,
Midori Melon Liquor with a splash of Pineapple Purée, Shaken and Served over ice.

The Chameleon ・ 15

Michel's deconstructed 'Gin & Tonic',
Empress 1908 Gin poured tableside with a color-changing show, Over ice with Fever Tree Elderflower Tonic Water, Served tall, garnished with lime.

Hibiscus Martini ・ 15

Hangar 1 Rose Vodka with St. Germain & Club Soda,
Poured Tableside from Side Car, Garnished with Candied Hibiscus Flower and Lemon Twist

Makawao Mule ・ 16

Pressed Lemons and Fresh Ginger with Lilikoi Syrup,
Pau Maui Vodka; Finished with Ginger Beer.

Campfire Manhattan ・ 18

High West Whiskey "Campfire", Monte Negro Amaro, Carpano Antica & Bitters,
Served Up in a Smoked Martini Glass

Sunset Daiquiri ・ 12

Skyy Tropical Mango Vodka Blended with Mango-Puree; Accented with Strawberry Infused Syrup

Blue Hummingbird ・ 14

St. Germain Elderflower, Dry White Wine & Club Soda;
Poured at Your Table Over Blueberry Ice Cubes

Yuzu Lemon Drop ・ 14

Fresh Squeeze Lemons, Suntory's Haku Japanese Rice Vodka, & Joto Yuzu, Served Up with a Sugar Rim and Lemon Twist"

SMOKED MEZCALITA ・ 20

Xicaru Silver Mezcal, Cointreau, Fresh Lime Squeeze,
Orange Bitters, Tajin Rim, Shaken and Poured over ice, Smoked and Presented Tableside.
LOCAL PURVEYORS
Michel's proudly sources many of its ingredients from these local farmers and purveyors

Big Island Goat Dairy cheese
Hubyba Mohamed, herbs and garnishes from Oahu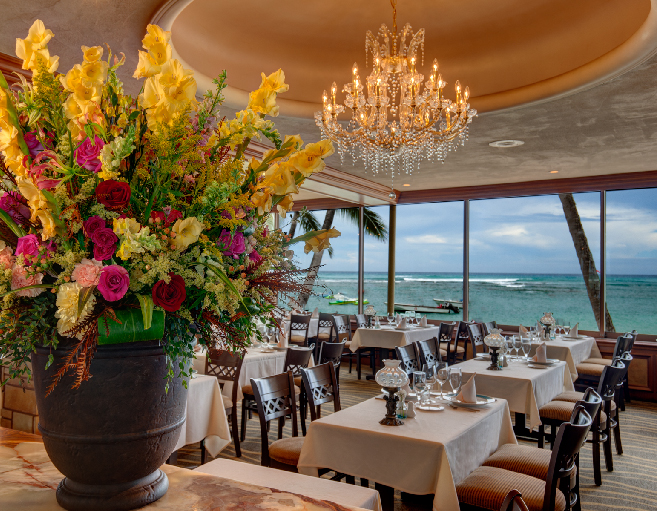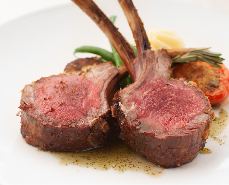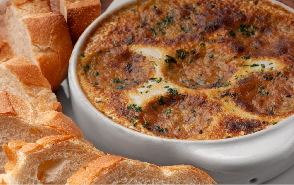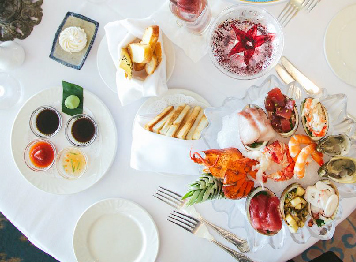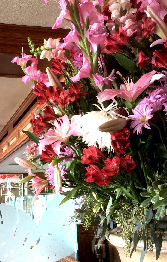 PRIVATE EVENTS
Michel's is available for celebrations of many sizes with dining or lunch options that range from private, semi-private, and full or partial buyouts. Our special events manager is on hand to assist you with menu customization and wine pairings in addition to facilitating details such as decor and entertainment.
An event reservation is recommended for parties of 15 or more guests.
Please contact us at:
Mail: events@michelshawaii.com
Call: (808) 728-3463
Click Here to View Restaurant Photos and Layout
We offer several alternative menus for group functions. Before calling, you may wish to become familiar with them. Click on the links below to downlo ad the menus in PDF format:
Event Menus

Paradise / Orchid / Diamond Head / Alii / Restaurant Buyout