The dining experience
Captivates the hearts of visitors from all over the world
Make your visit special with personalized service and hospitality
Special location to make you feel like almost reaching the shore line
NEWS
Michel's First Sunday Brunch
Michel's First Sunday Brunch

An elegant time spent viewing crystal blue sea with Champagne cocktail on one hand. Brunch at Michel's is just few steps away from the bustle from Waikiki. An once a month blissful moment spent the special one.
Date:

November 3rd (Sunday), 2019
December 1th (Sunday), 2019
January 5th (Sunday), 2020
Reservation: 10:00AM – 1:00PM (last seating)
Michel's First Sunday Brunch $56

Michel's First Sunday Brunch with your favorite Mimosa Cocktail $66
Tax & Gratuity not included
(January 5th $60)
Special Beverage Menu

Special Mimosa cocktail (5 kinds) $10
Bloody Mary will be table side $12
Tax & Gratuity not included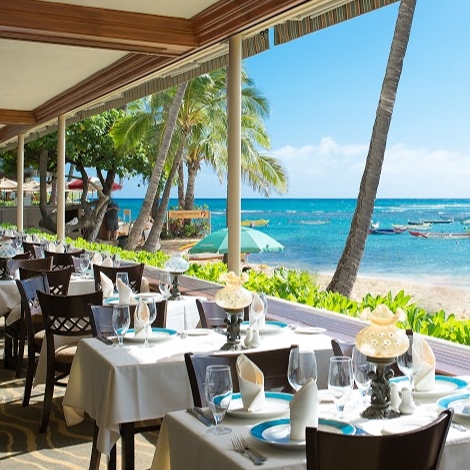 ABOUT
Michel's at the Colony Surf has been the definition of fine dining in Honolulu since 1962. Our beachfront location on the most intimate strip of pristine sand in Waikiki has inspired romance for generations. From fireworks on Friday evenings to the weekly harmonic slack key performances of Grammy Award-winning Jeff Peterson, Michel's is the quintessential experience for those wishing to celebrate life's special occasions.

Legendary restaurateur and host Michel Martin, known for sharing fine French cuisine with Hawaii, opened Michel's during World War II in my hometown of Wahiawa, near Schofield Barracks. In 1962, Michel's moved to the then-new Colony Surf Hotel on the quiet end of Kalakaua Avenue near Diamond Head where it has resided ever since.

We paired Hawaiian hospitality and top-notch service with Chef Hardy's classic European menu to create an experience that continues to attract guests we now call part of our family, our ohana.

Whether they're celebrating a birthday, wedding anniversary or just stopping by for a weekday dinner, my greatest joy is in welcoming our friends back because I know the memories from that night were created with us.

Philip Shaw
General Manager, Michel's at the Colony Surf
I learned early in my career that the best dishes always began by using the best ingredients, sourced sustainably and locally. Taking inspiration from classic French and European preparations, which often emphasize the quality and flavor of seasonal produce and seafood, I have crafted a menu that is uniquely Michel's at the Colony Surf.

My seasonal six-course pre fixe dinner takes full advantage of our islands' bounty and marries it beautifully with Big Island abalone, Kauai prawns and Kunoa beef among other proteins to create the Taste of Michel's.

An important part of our identity lies in our signature tableside service. We are proudly one of the few remaining restaurants that continue to offer tableside dishes including our lobster bisque with fresh Maine lobster flamed with cognac and our essential dessert, the Hawaiian apple banana flambe finished with dark rum.

Oenophiles will appreciate our extensive wine list, which we seasonally update with the help of Hawaii's esteemed Master Sommeliers to ensure there is always something expertly paired with your meal.

I warmly invite you to see difference that sets Michel's apart when it comes to haute European cuisine prepared with island flair.

Eberhard "Hardy" Kintscher
Executive Chef, Michel's at the Colony Surf

MENU
OUR SPECIAL
LOBSTER BISQUE A LA MICHEL'S
Michel's Famous Lobster Bisque
Our signature lobster bisque is a 48-hour labor of love for each sumptuous batch.
Starting with live lobsters flown from Maine, we utilize every part of the crustacean in this laborious practice. A stock made from onaga (red snapper) bones is prepared to serve as the base of the bisque. Lobster shells are then crushed and strained to impart that unique briny burst of flavor to each bite. We then use Rice to bind the stock to the lobster resulting in an exquisite velvety texture. The lobster bisque is then carted out and finished tableside with a dazzling flambe of lobster meat in cognac. Exquisite!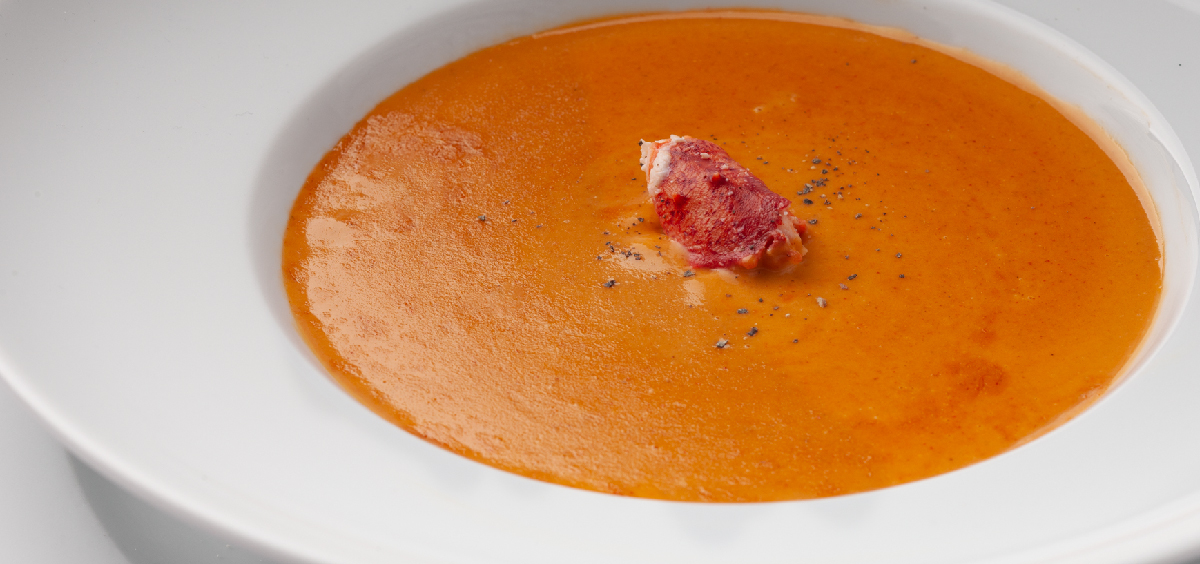 APPETIZERS
ICED HARVEST OF THE SEA

A Refreshing Chilled Appetizer Generous Enough for Two; Featuring King Crab, Maine Lobster,
Abalone & Ahi Poke, Hamachi & Ahi Sashimi, Oysters, Prawns & Spanish Galician Octopus

BLUE CRAB CAKES

Served with Fennel Cream, Black Bean Sauce, Tomato Coulis & Tropical Fruit Relish

HELIX ESCARGOTS BOURGOGNE

Half a Dozen French Snails Baked in Michel's Famous Herbed Garlic Butter

WARM SEAFOOD SALAD

Alaskan King Crab Leg, Maine Lobster, Diver Scallop & Big Island Baby Abalone
Pan-Sauteed in Tarragon Vin Blanc & Arranged Over Young Spinach, Enoki Mushroom,
Grapefruit & Orange Segments with Citrus Vinaigrette

MICHEL'S CAESER SALAD ★

Hirabara Farms Baby Romaine, Hearts of Palm &
Croutons Toasted in Our Classic Creamy Dressing;
Anchovy Filets Served on Request.

STEAK TARTARE ★

Raw Ground Prime Beef Tenderloin with Sweet Maui Onions Prepared in Our Signature Style
★ … table side service menu
ENTREES

SEA FOOD CIOPPINO

Mussels, Clams, Fresh Island Fish, Spanish Galician Octopus,
Maine Lobster & Prawns in a Hearty Tomato Broth with Garlic Bread

MICHEL'S OCEAN BOUNTY

A Seafood Assortment of Diver Scallops; Kauai Prawns; Blackened Ahi with Mango Aioli & Tropical Fruit Relish; Grilled Island Fish; Baked Tristan Lobster Tail & Sauteed Big Island Abalone on Spaghetti Squash with Lemon & Roasted Macadamia Nut Butter

FRESH LIVE MAIN LOBSTER ★

Live Large Maine Lobster presented Table side than cooked and grilled to perfection. Finally finished in front of the guest by flambe it with French Cognac. Served with starch and vegetables.

CLASSIC STEAK DIANE ★

Beef Tenderloin Flamed in Cognac with Sauteed Assorted Mushrooms; Finished with
Creamy Mushroom Mustard Sauce

NEW YORK BONE-IN CAFE DE PARIS

Dry-Aged Angus Beef Served with Steak Fries, Sauteed Mushrooms, Haricot Verts,
Crisp Fried Onions & Cabernet Demi Glace

ROASTED LAMB CHOPS

Served on Creamy Italian Gorgonzola Polenta, Sauteed Spinach & Oven Roasted Herbed Tomato; With Port Wine Demi Glace & Fresh English Mint Sauce

CHATEAUBRIAND FOR TWO WITH SAUCE BEARNAISE ★

Center cut of the beef tenderloin grilled and oven roasted, served with Sauce Bearnaise, Roasted Garlic Mashed Potatoes, Porcini Mushrooms, Grilled Vegetables and baked herb Tomato.
★ … table side service menu
DESSERTS
TAHITIAN VANILLA CREME BRULEE

With Fresh Berries

WARM CINNAMON APPLE TART

Thinly Sliced Apples Baked in Flakey Pastry; Topped with Cinnamon Gelato

CHERRIES JUBILEE (minimum of two orders) ★

Fresh Bing Cherries Infused in Cognac & Amaretto; Served with Vanilla Gelato & Chocolate Shavings

CREPES SUZETTE (minimum of two orders) ★

Delicate Crepes in a Grand Marnier Orange Sauce; Served with Vanilla Gelato & Strawberries
★ … table side service menu
TASTING MENU
CHEF HARDY'S TASTE OF MICHEL'S $100 ++ WITH WINE PAIRINGS $140 ++

DRINK MENU
Wine at Michel's
Michel's regularly consults with Hawaii's three Master Sommeliers to curate an impressive array of labels and varietals spanning the best wine-making regions worldwide. From highly allocated Bordeaux and Burgundy to easy drinking roses, we have more than 200 assorts of wine and our extensive collection is perfect for any occasion.
Our wines are expertly paired with our signature dishes and chef's specialty menus. Whether you prefer old world or new world, our knowledgeable staff will be able to recommend the perfect wine to match your palate or offer you something completely unexpected. We continually enhance our selections based on seasonality.
Our full bar also features rare Japanese whiskies as well as a complete cocktail offering. Bar manager, Cristian Carvallo has masterfully crafted an impressive rotating cocktail menu that includes our signature tableside presentations.
HANDCRAFTED COCKTAILS
Dragon Berry Mojito ・ 16

Fresh Muddled Mint,
Island Strawberries & Lime with Bacardi Dragon Berry Rum

The Chameleon ・ 15

Michel's deconstructed 'Gin & Tonic',
Empress 1908 Gin poured tableside with a color-changing show, Over ice with Fever Tree Elderflower Tonic Water, Served tall with a Lemon & Lime Twist

Hibiscus Martini ・ 15

Hangar 1 Rose Vodka with St. Germain & Club Soda,
Poured Tableside from Side Car, Garnished with Candied Hibiscus Flower and Lemon Twist

Makawao Mule ・ 16

Pressed Lemons and Fresh Ginger with Lilikoi Syrup,
Pau Maui Vodka; Finished with Ginger Beer.

Campfire Manhattan ・ 18

High West Whiskey "Campfire", Monte Negro Amaro, Carpano Antica & Bitters,
Served Up in a Smoked Martini Glass

Vesper Martini ・ 14

Certified Organic Prairie Gin & Prairie Vodka, Shaken with Lillet, Poured at Your Table with a Lemon Twist

Sunset Daiquiri ・ 12

Skyy Tropical Mango Vodka Blended with Mango-Puree; Accented with Strawberry Infused Syrup

Blue Hummingbird ・ 14

St. Germain Elderflower, Dry White Wine & Club Soda;
Poured at Your Table Over Blueberry Ice Cubes

Yuzu Lemon drop ・ 14

Fresh Squeeze Lemons, Suntory's Haku Japanese Rice Vodka, & Joto Yuzu, Served Up with a Sugar Rim and Lemon Twist"
LOCAL PURVEYORS
Michel's proudly sources many of its ingredients from these local farmers and purveyors

Big Island Goat Dairy cheese
Hubyba Mohamed, herbs and garnishes from Oahu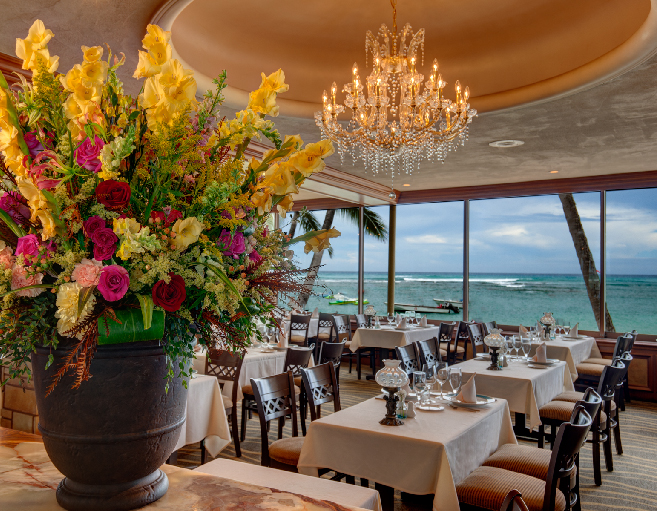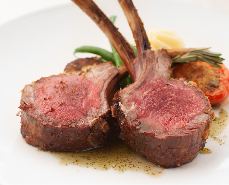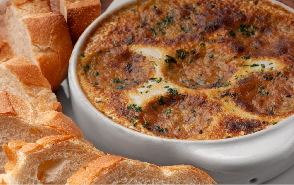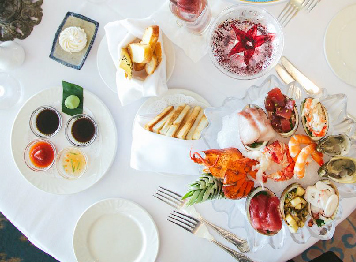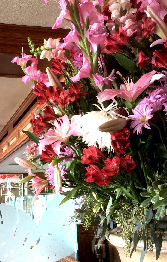 FAQ
Q :

When are you open?

A :

We are open for dinner 7 nights of the week starting at 5:30pm.
We are also open for brunch 10am-1pm on Mother's Day and closed for dinner only on Christmas Day. Sunday through Thursday we take our last reservation at 9pm and Friday and Saturday at 9:30pm.

Q :

Do you have a dress code?

A :

Guests generally wear aloha formal or resort/business casual and covered toed shoes. Jackets are not required.
***NO beach attire: No tank top or t-shirts or rubber sandals please***

Q :

Do you have music entertainment?

A :

We have live music most evenings. Please call us for specific entertainers and genre.

Q :

Can you accommodate customers with food allergies?

A :

Our kitchen staff is happy to accommodate customers with food allergies or if you have specific food preferences.
Please let your waiter know and we will create a special menu for you to enjoy.

Q :

Do you have parking?

A :

We have complimentary valet parking. Turn into our driveway and continue towards the building entrance where you will see the valet.
PRIVATE EVENTS
Michel's is available for celebrations of many sizes with dining or lunch options that range from private, semi-private, and full or partial buyouts. Our special events manager is on hand to assist you with menu customization and wine pairings in addition to facilitating details such as decor and entertainment.
An event reservation is recommended for parties of 15 or more guests.
Please contact us at:
Mail: events@michelshawaii.com
Call: (808) 728-3463
Click Here to View Restaurant Photos and Layout
We offer several alternative menus for group functions. Before calling, you may wish to become familiar with them. Click on the links below to downlo ad the menus in PDF format:
Event Menus

Paradise / Orchid / Diamond Head / Alii / Restaurant Buyout